$3.99 US Shipping & Only $9.99 for Canada
$3.99 US Shipping & Only $9.99 for Canada
$3.99 US Shipping & Only $9.99 for Canada
$3.99 US Shipping & Only $9.99 for Canada
$3.99 US Shipping & Only $9.99 for Canada
$3.99 US Shipping & Only $9.99 for Canada
$3.99 US Shipping & Only $9.99 for Canada
$3.99 US Shipping & Only $9.99 for Canada
$3.99 US Shipping & Only $9.99 for Canada
$3.99 US Shipping & Only $9.99 for Canada
$3.99 US Shipping & Only $9.99 for Canada
$3.99 US Shipping & Only $9.99 for Canada
$3.99 US Shipping & Only $9.99 for Canada
$3.99 US Shipping & Only $9.99 for Canada
$3.99 US Shipping & Only $9.99 for Canada
$3.99 US Shipping & Only $9.99 for Canada
$3.99 US Shipping & Only $9.99 for Canada
$3.99 US Shipping & Only $9.99 for Canada
$3.99 US Shipping & Only $9.99 for Canada
$3.99 US Shipping & Only $9.99 for Canada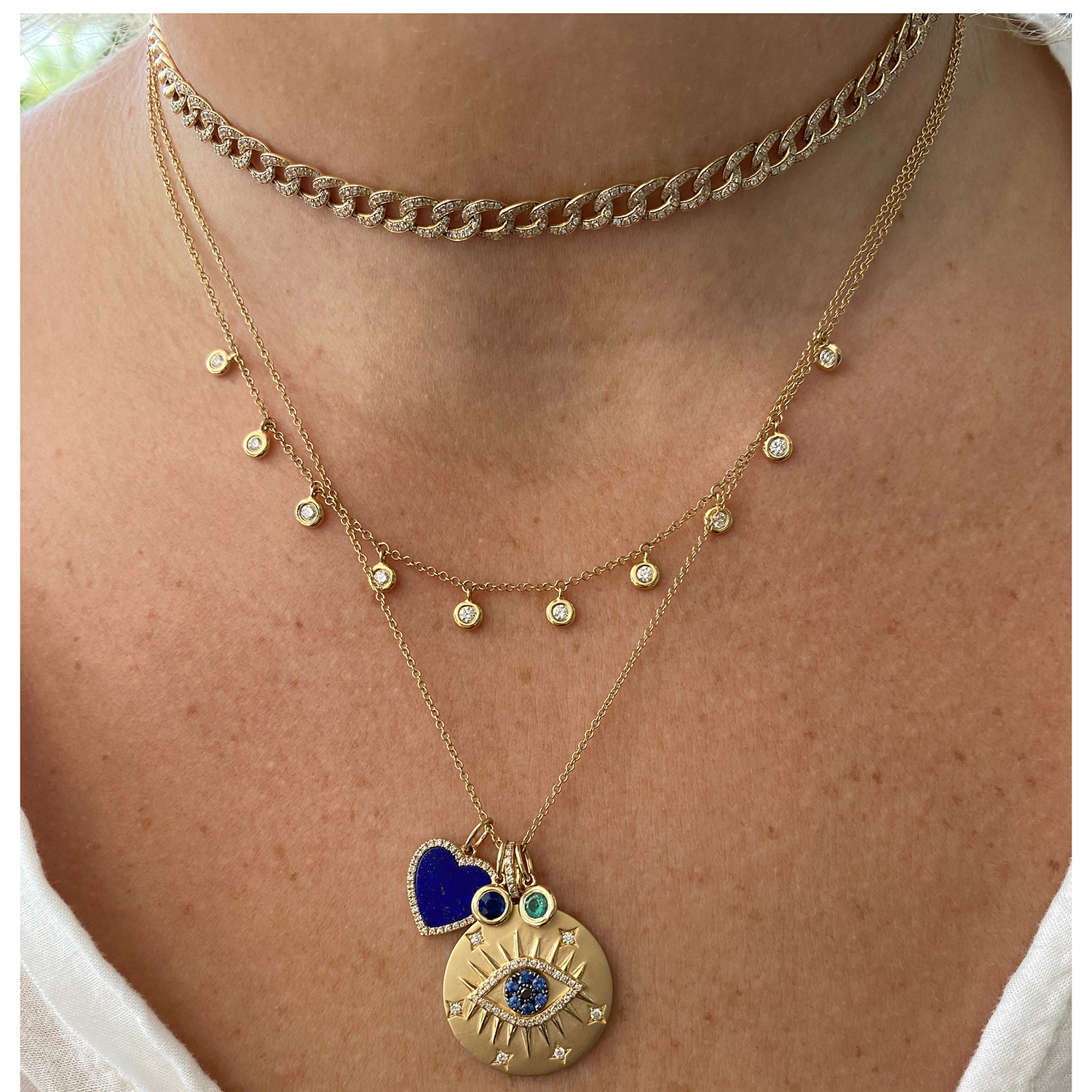 Sapphire Serenity Charm (14K Gold)
Like a drop of evening sky just before nightfall, our Sapphire Serenity Charm is full of calming beauty. Whether worn amid treasures on a bracelet or slipped onto a favorite necklace, she's the perfect way to elevate your everyday looks with gemstone elegance.
14 karat yellow gold: .21 grams
Sapphire: .17 carats
Charm Dimensions: 4.9 x 10mm
Bail Height: 5mm
All of our fine jewelry is exclusively priced and not eligible for price reductions.