$3.00 US SHIPPING & only $9.99 for Canada
$3.00 US SHIPPING & only $9.99 for Canada
$3.00 US SHIPPING & only $9.99 for Canada
$3.00 US SHIPPING & only $9.99 for Canada
$3.00 US SHIPPING & only $9.99 for Canada
$3.00 US SHIPPING & only $9.99 for Canada
$3.00 US SHIPPING & only $9.99 for Canada
$3.00 US SHIPPING & only $9.99 for Canada
$3.00 US SHIPPING & only $9.99 for Canada
$3.00 US SHIPPING & only $9.99 for Canada
$3.00 US SHIPPING & only $9.99 for Canada
$3.00 US SHIPPING & only $9.99 for Canada
$3.00 US SHIPPING & only $9.99 for Canada
$3.00 US SHIPPING & only $9.99 for Canada
$3.00 US SHIPPING & only $9.99 for Canada
$3.00 US SHIPPING & only $9.99 for Canada
$3.00 US SHIPPING & only $9.99 for Canada
$3.00 US SHIPPING & only $9.99 for Canada
$3.00 US SHIPPING & only $9.99 for Canada
$3.00 US SHIPPING & only $9.99 for Canada
Who We Are
Wear Your Joy, Love & Freedom Out Loud
We believe what you wear, how it's made, and the way it makes you feel affect the energy you give to the world. Your Ragen Jewels are the power pieces that will help you unlock your most brilliant self – because no one shines quite like you.

You have places to go, dreams to live, and worlds to create, so never settle for anything less than jewelry that always rises to the occasion.
Delicate, Edgy, Traditional, Powerful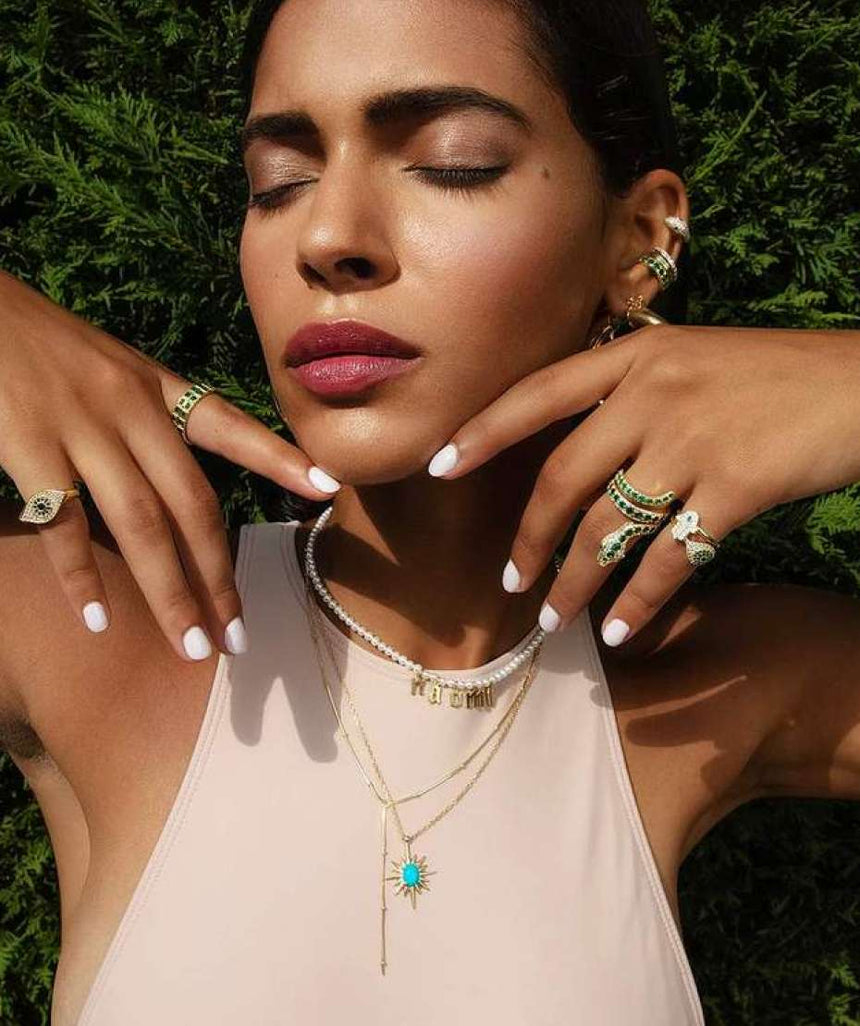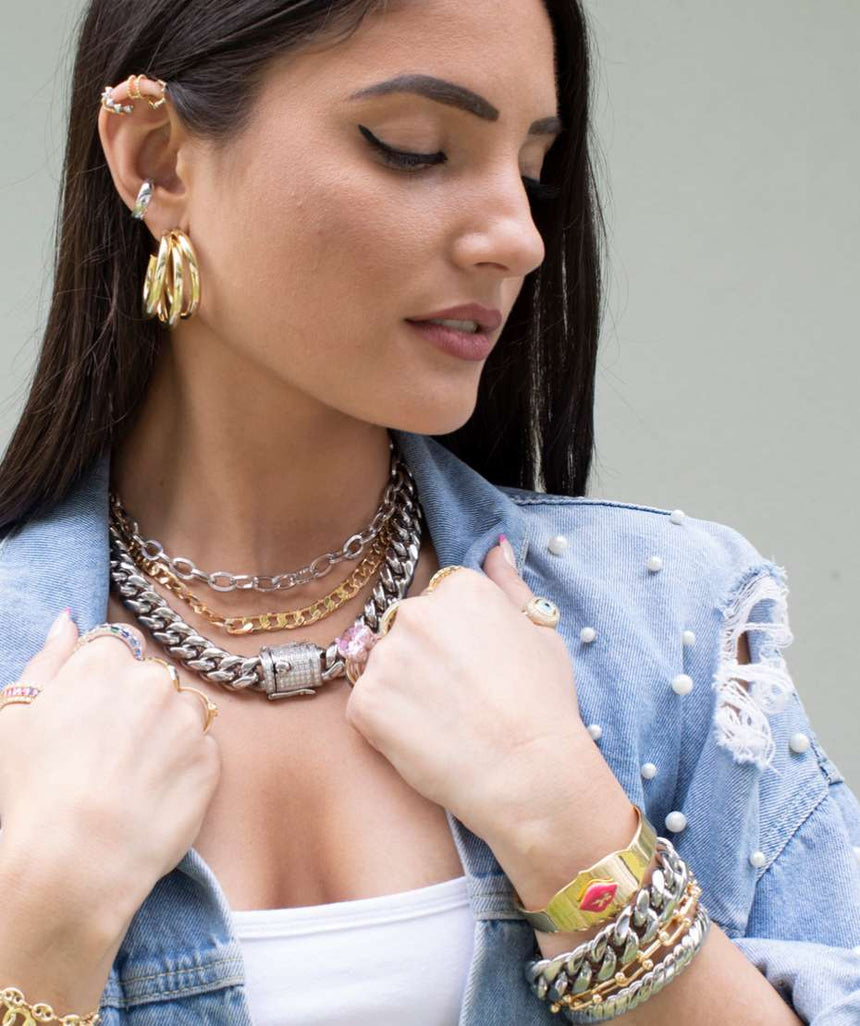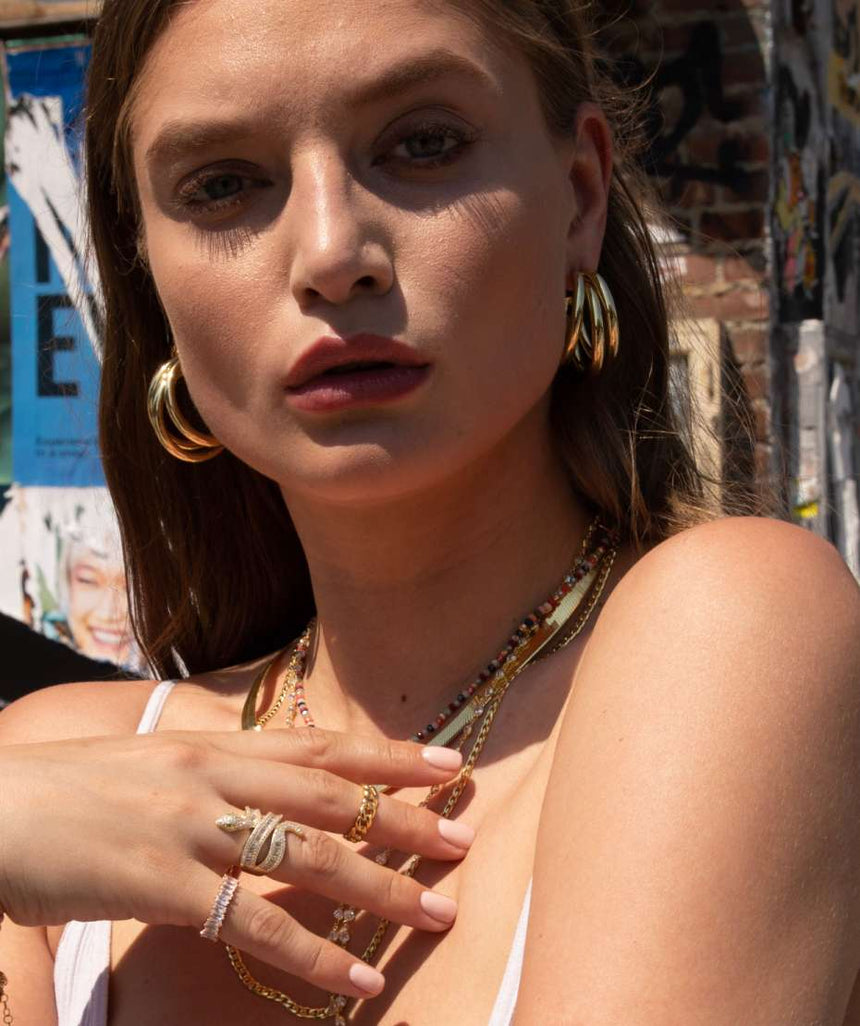 Delicate, Edgy, Traditional, Powerful
Our Look
To us, jewelry is an everyday form of self-expression that clues the world into your vibe. The Ragen look can't be contained in a single style – it's defined by the mixing and mingling of traditional and delicate, powerful and edgy, soulful and free-spirited in a gorgeous mosaic of individuality (sound like anyone you know?).
Our Founder
Ragen Jewels gets its worldliness, endless positivity, and sugar-and-spice vibe from our founder, Negar.
Negar's creative vision has roots in cultural crossroads: she draws inspiration from her Middle Eastern heritage, her formative years on the sunny Mediterranean coast of France, her time spent as a (Metro)card-carrying New Yorker, and Ragen's latest chapter in colorful Miami. She is a woman who walks through life with curiosity and optimism, a true joy-seeker, and these qualities are reflected in all of our jewelry... a big part of why we believe the Ragen brand has resonated so deeply with women around the world.
Negar's love affair with jewelry began when she received her first piece of charm jewelry as a child, leading her to instantly develop a fascination for symbolic and expressive gems. Now, whether it's a hamsa bracelet inspired by her grandmother or a sassy hair pin spun out of a late-night cab ride with the windows down, everything shares one common thread: it carries good energy because it was made with compassion and care.