$3.00 US SHIPPING & only $9.99 for Canada
$3.00 US SHIPPING & only $9.99 for Canada
$3.00 US SHIPPING & only $9.99 for Canada
$3.00 US SHIPPING & only $9.99 for Canada
$3.00 US SHIPPING & only $9.99 for Canada
$3.00 US SHIPPING & only $9.99 for Canada
$3.00 US SHIPPING & only $9.99 for Canada
$3.00 US SHIPPING & only $9.99 for Canada
$3.00 US SHIPPING & only $9.99 for Canada
$3.00 US SHIPPING & only $9.99 for Canada
$3.00 US SHIPPING & only $9.99 for Canada
$3.00 US SHIPPING & only $9.99 for Canada
$3.00 US SHIPPING & only $9.99 for Canada
$3.00 US SHIPPING & only $9.99 for Canada
$3.00 US SHIPPING & only $9.99 for Canada
$3.00 US SHIPPING & only $9.99 for Canada
$3.00 US SHIPPING & only $9.99 for Canada
$3.00 US SHIPPING & only $9.99 for Canada
$3.00 US SHIPPING & only $9.99 for Canada
$3.00 US SHIPPING & only $9.99 for Canada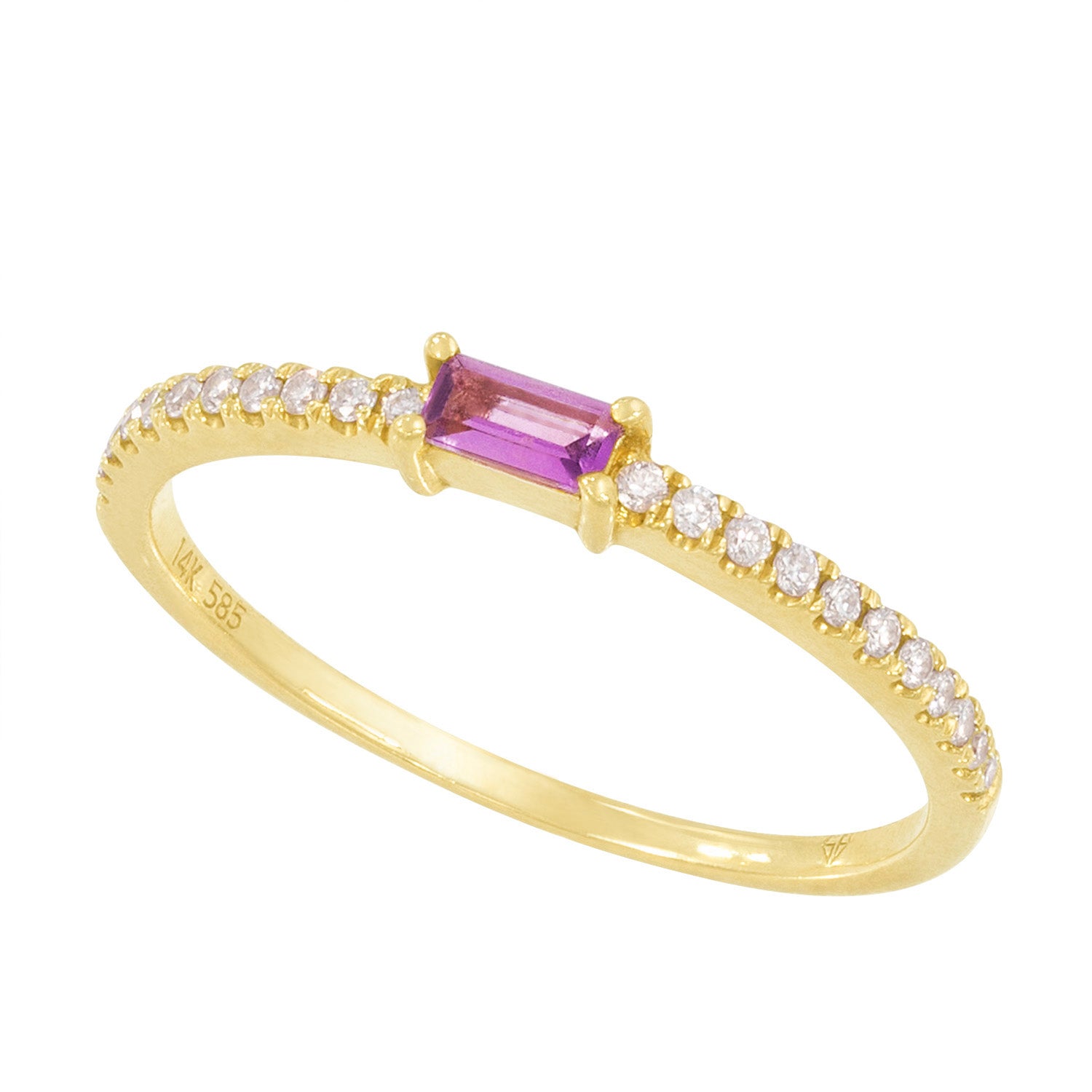 Bésame Mucho Amethyst & Diamond Band (14K Gold)
A little kiss of gemstone brilliance here, a peck of pavé perfection there, and before long you'll covered head to toe in sweet romance! Our Bésame Mucho Band is delicate and divinely dripping with diamonds framing a gorgeous purple baguette-cut amethyst. We ❤ this piece as a "treat yourself" treasure for any big milestone—new job, new home, graduation, or even just finding the confidence to be 100% unapologetically *you*.
14 karat yellow gold: 1.30 grams
Round White Diamonds: .11 carats
Amethyst: .14 carats
All of our fine jewelry is exclusively priced and not eligible for price reductions.