$3.00 US SHIPPING & only $9.99 for Canada
$3.00 US SHIPPING & only $9.99 for Canada
$3.00 US SHIPPING & only $9.99 for Canada
$3.00 US SHIPPING & only $9.99 for Canada
$3.00 US SHIPPING & only $9.99 for Canada
$3.00 US SHIPPING & only $9.99 for Canada
$3.00 US SHIPPING & only $9.99 for Canada
$3.00 US SHIPPING & only $9.99 for Canada
$3.00 US SHIPPING & only $9.99 for Canada
$3.00 US SHIPPING & only $9.99 for Canada
$3.00 US SHIPPING & only $9.99 for Canada
$3.00 US SHIPPING & only $9.99 for Canada
$3.00 US SHIPPING & only $9.99 for Canada
$3.00 US SHIPPING & only $9.99 for Canada
$3.00 US SHIPPING & only $9.99 for Canada
$3.00 US SHIPPING & only $9.99 for Canada
$3.00 US SHIPPING & only $9.99 for Canada
$3.00 US SHIPPING & only $9.99 for Canada
$3.00 US SHIPPING & only $9.99 for Canada
$3.00 US SHIPPING & only $9.99 for Canada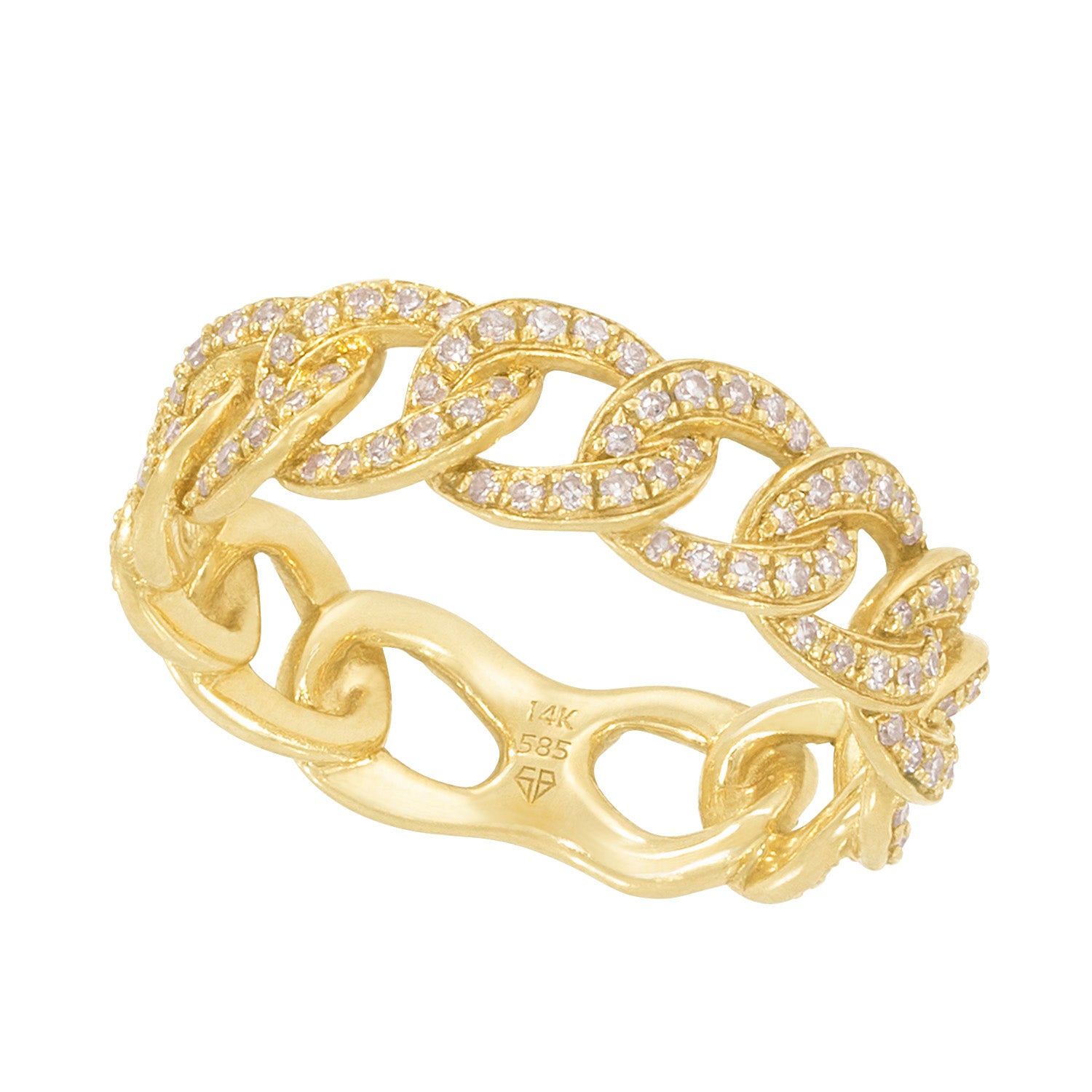 Diamond Links Chain Ring (14K Gold)
If easy, magnetic elegance is your signature style, get to know our Diamond Links Chain Ring. We love curb chain rings because they always manage to come across as fresh and polished no matter how they're worn—yes, that's your invitation to slip this pavé powerhouse on and get creative with your look! Pair with editorial-ready nail art and an armful of links, or get goddess-level coordination with our Ready For My Closeup Diamond Link Choker.
14 karat yellow gold: 2.74 grams
Round White Diamonds: .26 carats
Band Dimensions: .25" in width
All of our fine jewelry is exclusively priced and not eligible for price reductions.