$3.99 US Shipping & Only $9.99 for Canada
$3.99 US Shipping & Only $9.99 for Canada
$3.99 US Shipping & Only $9.99 for Canada
$3.99 US Shipping & Only $9.99 for Canada
$3.99 US Shipping & Only $9.99 for Canada
$3.99 US Shipping & Only $9.99 for Canada
$3.99 US Shipping & Only $9.99 for Canada
$3.99 US Shipping & Only $9.99 for Canada
$3.99 US Shipping & Only $9.99 for Canada
$3.99 US Shipping & Only $9.99 for Canada
$3.99 US Shipping & Only $9.99 for Canada
$3.99 US Shipping & Only $9.99 for Canada
$3.99 US Shipping & Only $9.99 for Canada
$3.99 US Shipping & Only $9.99 for Canada
$3.99 US Shipping & Only $9.99 for Canada
$3.99 US Shipping & Only $9.99 for Canada
$3.99 US Shipping & Only $9.99 for Canada
$3.99 US Shipping & Only $9.99 for Canada
$3.99 US Shipping & Only $9.99 for Canada
$3.99 US Shipping & Only $9.99 for Canada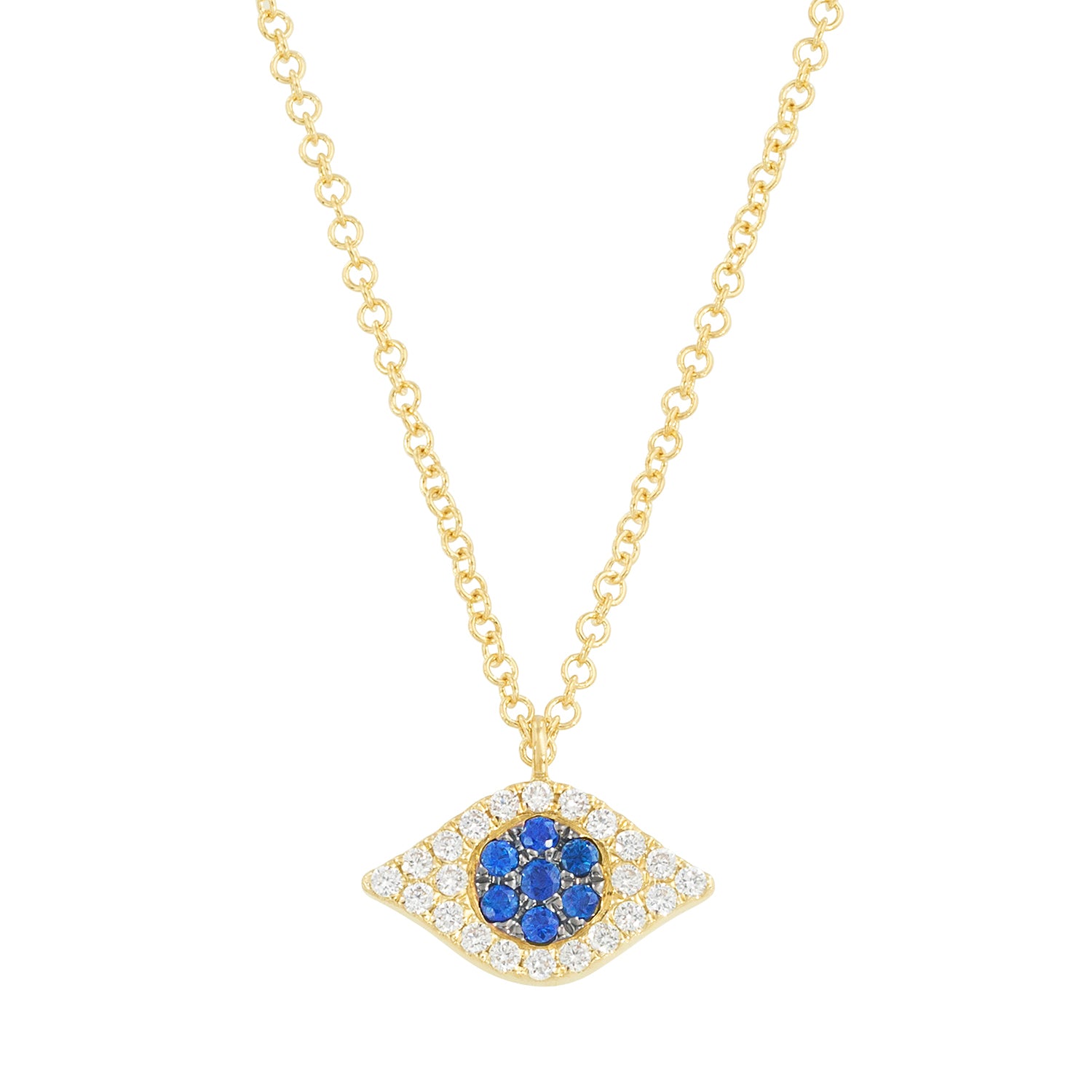 Eye of Wisdom Gemstone Necklace (14K Gold)
Life is full of lessons' in your heart of hearts, what wisdom do you seek? On your journey of knowing yourself and the world better, the Eye of Wisdom is a constant companion. Dainty and dazzling with diamonds and sapphires, this little wonder brings light and protection to its wearer. A modern evil eye necklace made for beautiful adventures.
14 karat yellow gold: 1.79 grams
Round White Diamonds: .12 carats
Sapphire: .10 carats
Pendant: 12 x 7 mm
Chain Length: 16-18" Adjustable in length
All of our fine jewelry is exclusively priced and not eligible for price reductions.