$3.99 US Shipping & Only $9.99 for Canada
$3.99 US Shipping & Only $9.99 for Canada
$3.99 US Shipping & Only $9.99 for Canada
$3.99 US Shipping & Only $9.99 for Canada
$3.99 US Shipping & Only $9.99 for Canada
$3.99 US Shipping & Only $9.99 for Canada
$3.99 US Shipping & Only $9.99 for Canada
$3.99 US Shipping & Only $9.99 for Canada
$3.99 US Shipping & Only $9.99 for Canada
$3.99 US Shipping & Only $9.99 for Canada
$3.99 US Shipping & Only $9.99 for Canada
$3.99 US Shipping & Only $9.99 for Canada
$3.99 US Shipping & Only $9.99 for Canada
$3.99 US Shipping & Only $9.99 for Canada
$3.99 US Shipping & Only $9.99 for Canada
$3.99 US Shipping & Only $9.99 for Canada
$3.99 US Shipping & Only $9.99 for Canada
$3.99 US Shipping & Only $9.99 for Canada
$3.99 US Shipping & Only $9.99 for Canada
$3.99 US Shipping & Only $9.99 for Canada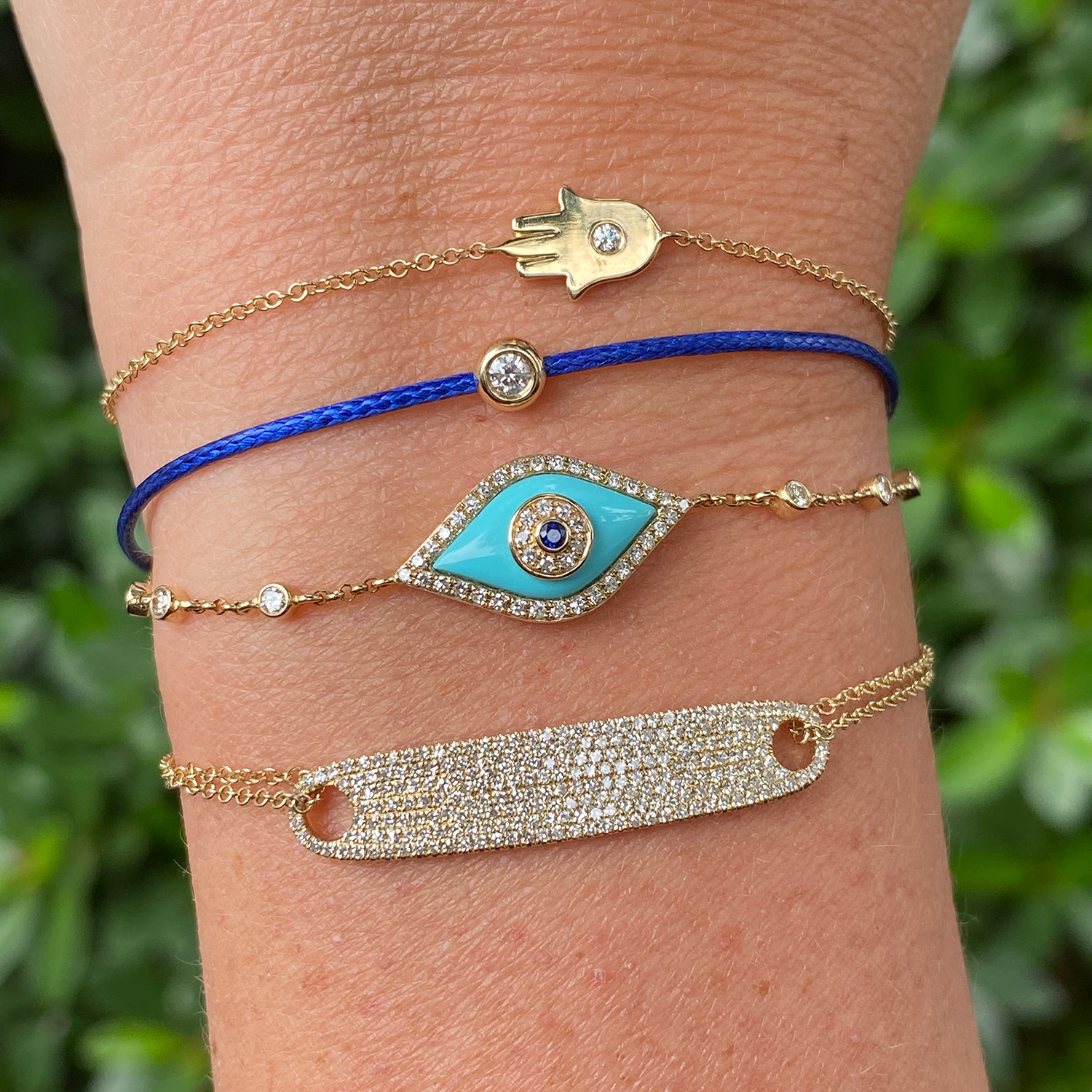 Fashion Plate Diamond Pavé Bracelet (14K Gold)
There's a time and a place for subtle styles, but sometimes you gotta let it all out... and when that time comes, our Fashion Plate Diamond Pavé Bracelet is here to shine and deliver. Between her wall-to-wall diamond pavé plate and doubled cable chain, she's a little bit extra in all the right ways. Readily dressed up for special occasions or dressed down whenever you need some glam for the Gram.
14 karat yellow gold: .91 grams
Round White Diamonds: .53 carats
Diamond Bar: 1.25" x 0.25"
Chain Length: 6-7" Adjustable in length
All of our fine jewelry is exclusively priced and not eligible for price reductions.