$3.00 US SHIPPING & only $9.99 for Canada
$3.00 US SHIPPING & only $9.99 for Canada
$3.00 US SHIPPING & only $9.99 for Canada
$3.00 US SHIPPING & only $9.99 for Canada
$3.00 US SHIPPING & only $9.99 for Canada
$3.00 US SHIPPING & only $9.99 for Canada
$3.00 US SHIPPING & only $9.99 for Canada
$3.00 US SHIPPING & only $9.99 for Canada
$3.00 US SHIPPING & only $9.99 for Canada
$3.00 US SHIPPING & only $9.99 for Canada
$3.00 US SHIPPING & only $9.99 for Canada
$3.00 US SHIPPING & only $9.99 for Canada
$3.00 US SHIPPING & only $9.99 for Canada
$3.00 US SHIPPING & only $9.99 for Canada
$3.00 US SHIPPING & only $9.99 for Canada
$3.00 US SHIPPING & only $9.99 for Canada
$3.00 US SHIPPING & only $9.99 for Canada
$3.00 US SHIPPING & only $9.99 for Canada
$3.00 US SHIPPING & only $9.99 for Canada
$3.00 US SHIPPING & only $9.99 for Canada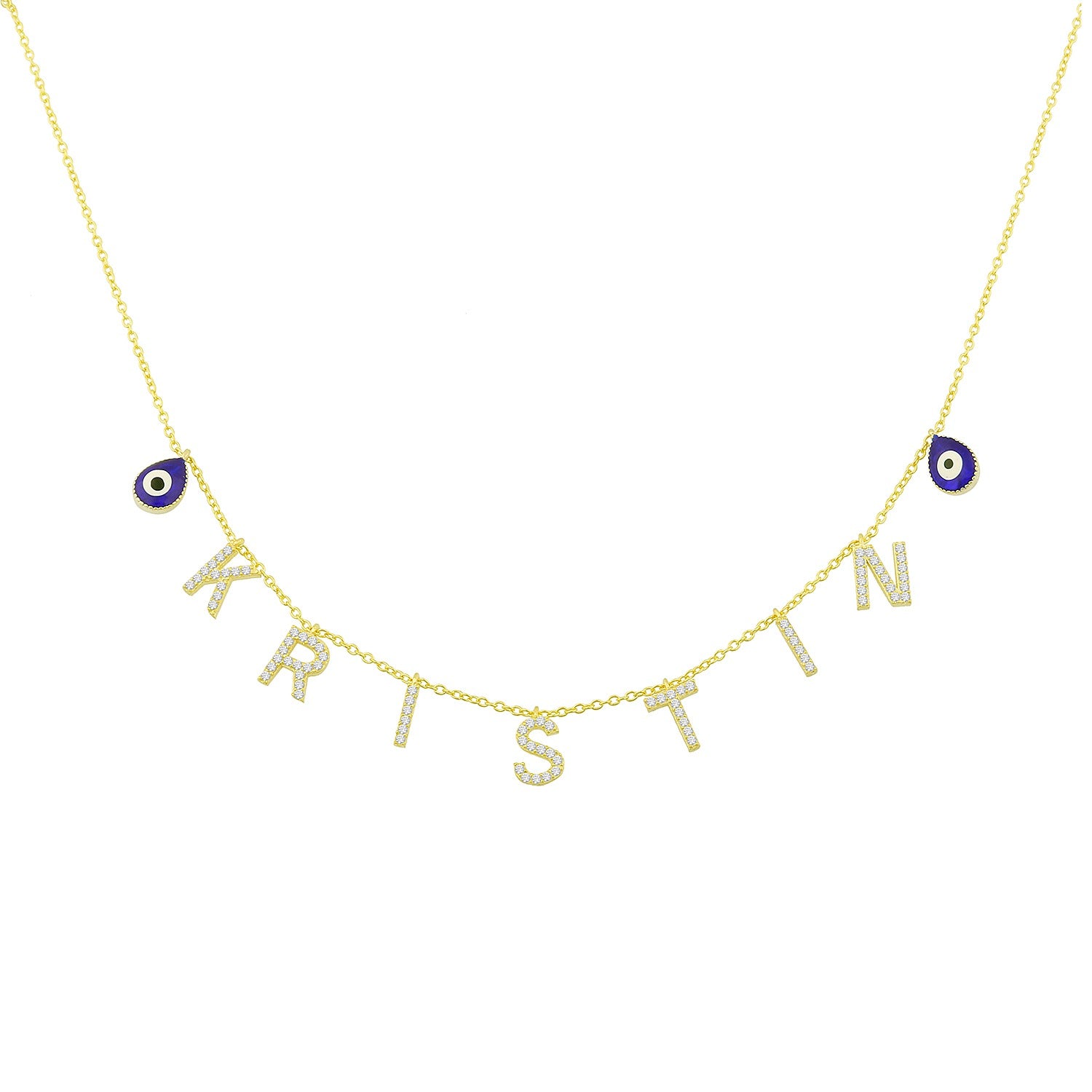 Lookout Personalized Necklace
Flaunt the name you've made for yourself in star-powered sparkle. Our Lookout Personalized Necklace can be customized with the name or word of your choosing written out in diamond-bright crystal charms. But this shining statement piece isn't *just* about good looks—it gets its name from the two ocean blue evil eye charms that elevate it from noteworthy necklace to everyday talisman. Wear boldly as you blaze a new trail or two!
14k gold plated sterling silver
Crystal clear pavé
Evil eye charms
9 characters maximum, 1 word maximum
16-18" Adjustable in length
Not eligible for discounts.
This item ships in 3 weeks and is final sale.