$3.99 US Shipping & Only $9.99 for Canada
$3.99 US Shipping & Only $9.99 for Canada
$3.99 US Shipping & Only $9.99 for Canada
$3.99 US Shipping & Only $9.99 for Canada
$3.99 US Shipping & Only $9.99 for Canada
$3.99 US Shipping & Only $9.99 for Canada
$3.99 US Shipping & Only $9.99 for Canada
$3.99 US Shipping & Only $9.99 for Canada
$3.99 US Shipping & Only $9.99 for Canada
$3.99 US Shipping & Only $9.99 for Canada
$3.99 US Shipping & Only $9.99 for Canada
$3.99 US Shipping & Only $9.99 for Canada
$3.99 US Shipping & Only $9.99 for Canada
$3.99 US Shipping & Only $9.99 for Canada
$3.99 US Shipping & Only $9.99 for Canada
$3.99 US Shipping & Only $9.99 for Canada
$3.99 US Shipping & Only $9.99 for Canada
$3.99 US Shipping & Only $9.99 for Canada
$3.99 US Shipping & Only $9.99 for Canada
$3.99 US Shipping & Only $9.99 for Canada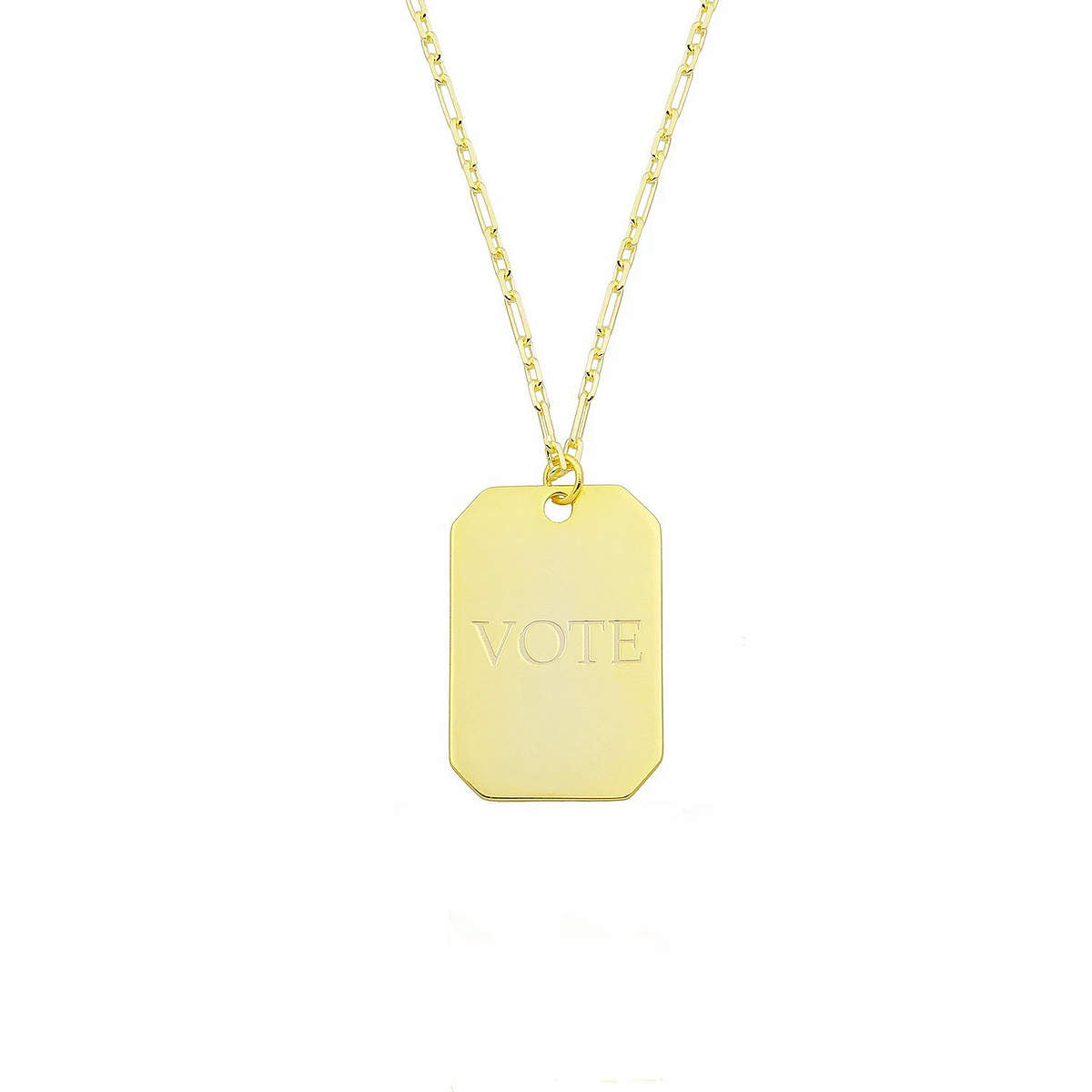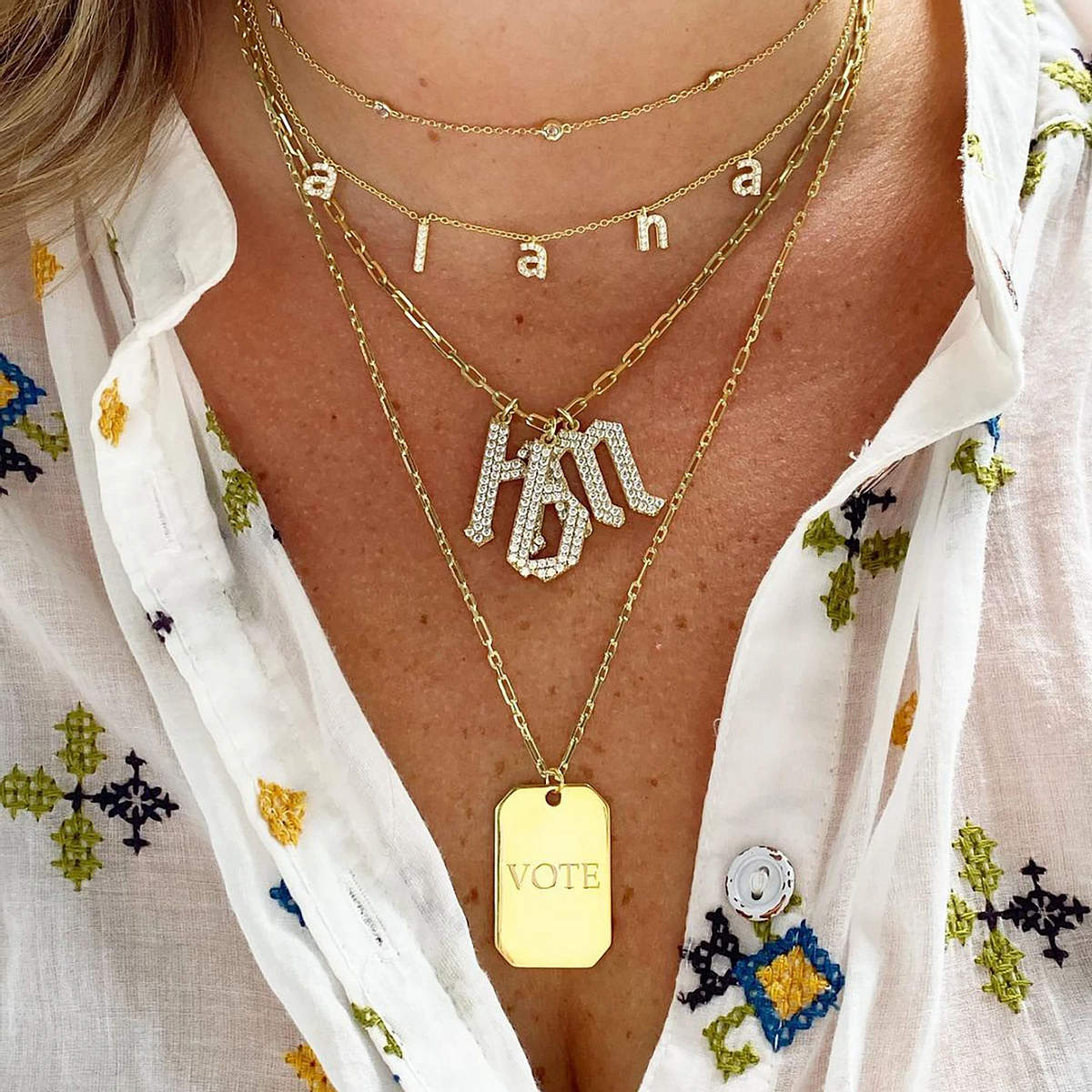 Minimalist Personalized Dog Tag Necklace
From its slim figaro chain to its glossy metallic pendant, this jewelry box staple marries classic design with modern flourish. But the beauty is in the details: inscribe with something dear to your heart in elegant serif type to make your message truly timeless. An absolute must-have for bringing balance and composure to more ornate looks.
14k gold plated sterling silver
Pendant dimensions: .7 x 1.1"
20-22" Adjustable in length  
6 character maximum
Not eligible for discounts.
This item ships in 3 weeks and is final sale.