$3.99 US Shipping & Only $9.99 for Canada
$3.99 US Shipping & Only $9.99 for Canada
$3.99 US Shipping & Only $9.99 for Canada
$3.99 US Shipping & Only $9.99 for Canada
$3.99 US Shipping & Only $9.99 for Canada
$3.99 US Shipping & Only $9.99 for Canada
$3.99 US Shipping & Only $9.99 for Canada
$3.99 US Shipping & Only $9.99 for Canada
$3.99 US Shipping & Only $9.99 for Canada
$3.99 US Shipping & Only $9.99 for Canada
$3.99 US Shipping & Only $9.99 for Canada
$3.99 US Shipping & Only $9.99 for Canada
$3.99 US Shipping & Only $9.99 for Canada
$3.99 US Shipping & Only $9.99 for Canada
$3.99 US Shipping & Only $9.99 for Canada
$3.99 US Shipping & Only $9.99 for Canada
$3.99 US Shipping & Only $9.99 for Canada
$3.99 US Shipping & Only $9.99 for Canada
$3.99 US Shipping & Only $9.99 for Canada
$3.99 US Shipping & Only $9.99 for Canada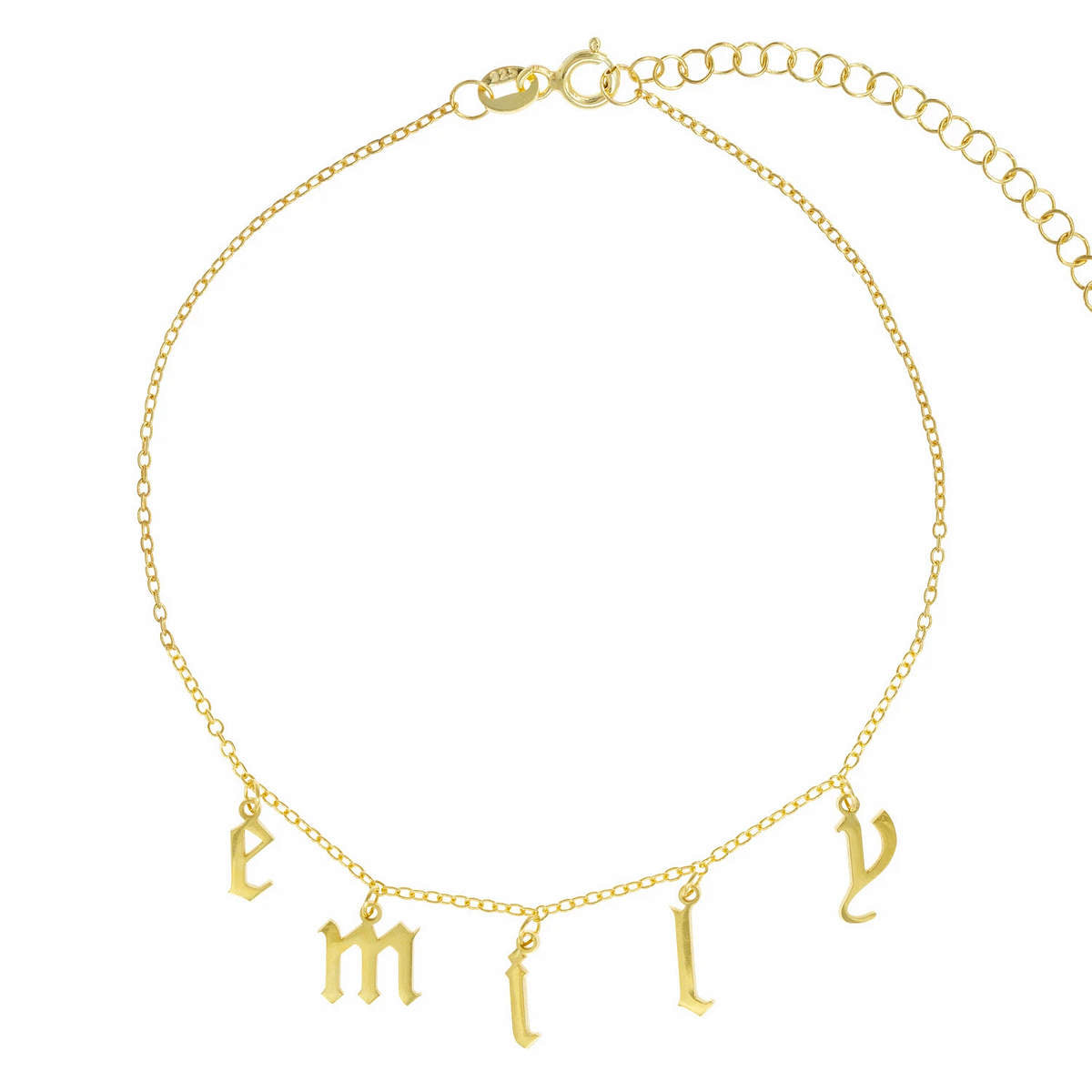 The MVP Personalized Name Anklet
This name is not one to be forgotten. Spell out your truth in elegant, edgy gothic type to let the world know you have arrived. An absolute jaw-dropper when paired with the Anchors Aweigh Anklet.
14k gold plated sterling silver

8-10" adjustable 

8 character maximum
Not eligible for discounts.
This item ships in 3 weeks and is final sale.