$3.00 US SHIPPING & only $9.99 for Canada
$3.00 US SHIPPING & only $9.99 for Canada
$3.00 US SHIPPING & only $9.99 for Canada
$3.00 US SHIPPING & only $9.99 for Canada
$3.00 US SHIPPING & only $9.99 for Canada
$3.00 US SHIPPING & only $9.99 for Canada
$3.00 US SHIPPING & only $9.99 for Canada
$3.00 US SHIPPING & only $9.99 for Canada
$3.00 US SHIPPING & only $9.99 for Canada
$3.00 US SHIPPING & only $9.99 for Canada
$3.00 US SHIPPING & only $9.99 for Canada
$3.00 US SHIPPING & only $9.99 for Canada
$3.00 US SHIPPING & only $9.99 for Canada
$3.00 US SHIPPING & only $9.99 for Canada
$3.00 US SHIPPING & only $9.99 for Canada
$3.00 US SHIPPING & only $9.99 for Canada
$3.00 US SHIPPING & only $9.99 for Canada
$3.00 US SHIPPING & only $9.99 for Canada
$3.00 US SHIPPING & only $9.99 for Canada
$3.00 US SHIPPING & only $9.99 for Canada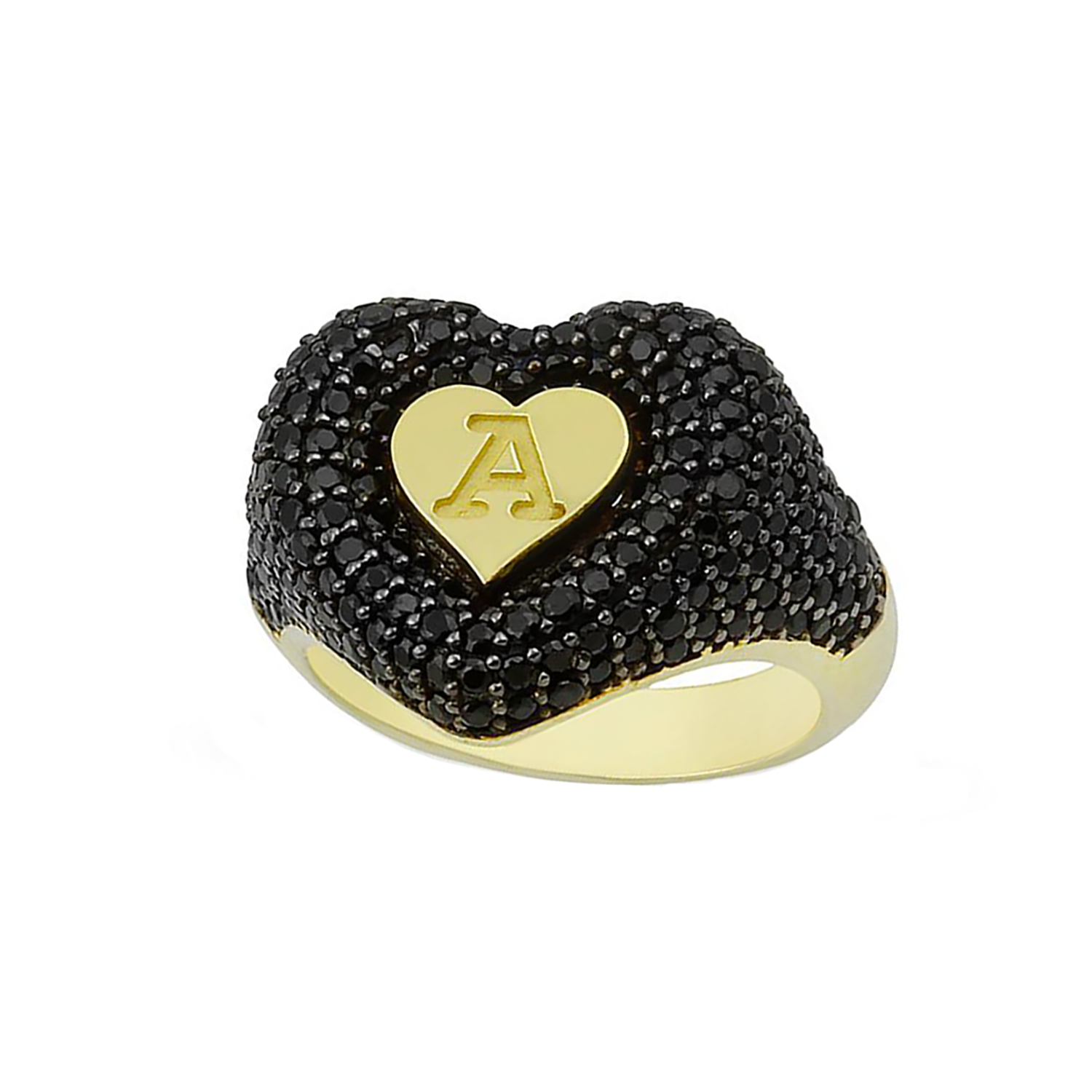 Initial of My Heart Ring in Onyx
The ones who bring you joy write their names upon your heart with the wonderful things they say and do. Consider this sparkling sweetheart ring your daily tribute to your nearest and dearest! We'll engrave it with the letter of your choice, so go ahead and give a pavé-glazed sendup to your honey, the last name you'll soon share, your little one, or even your furry BFF—when you let love lead, you can't go wrong. Pair with other hearts and layers of cool crystals for an "aww!"-inspiring look.

14k gold plated sterling silver
Onyx colored crystals
1 character maximum
Not eligible for discounts.
This item ships in 3 weeks and is final sale.