$3.00 US SHIPPING & only $9.99 for Canada
$3.00 US SHIPPING & only $9.99 for Canada
$3.00 US SHIPPING & only $9.99 for Canada
$3.00 US SHIPPING & only $9.99 for Canada
$3.00 US SHIPPING & only $9.99 for Canada
$3.00 US SHIPPING & only $9.99 for Canada
$3.00 US SHIPPING & only $9.99 for Canada
$3.00 US SHIPPING & only $9.99 for Canada
$3.00 US SHIPPING & only $9.99 for Canada
$3.00 US SHIPPING & only $9.99 for Canada
$3.00 US SHIPPING & only $9.99 for Canada
$3.00 US SHIPPING & only $9.99 for Canada
$3.00 US SHIPPING & only $9.99 for Canada
$3.00 US SHIPPING & only $9.99 for Canada
$3.00 US SHIPPING & only $9.99 for Canada
$3.00 US SHIPPING & only $9.99 for Canada
$3.00 US SHIPPING & only $9.99 for Canada
$3.00 US SHIPPING & only $9.99 for Canada
$3.00 US SHIPPING & only $9.99 for Canada
$3.00 US SHIPPING & only $9.99 for Canada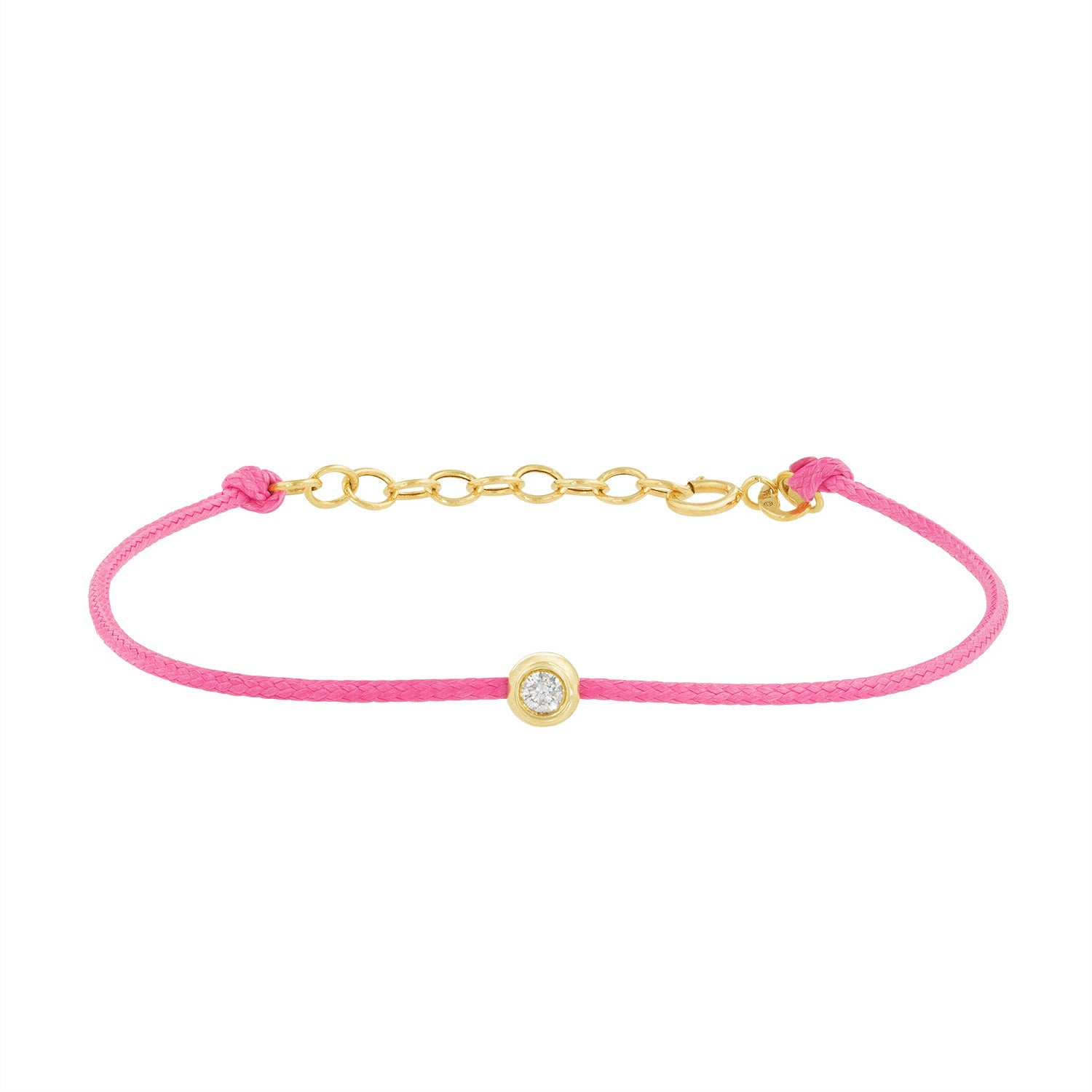 The Gratitude Gem Diamond Bracelet (14K Gold) in Cherry Blossom
To cultivate more gratitude, begin your morning by calling to mind one specific thing you love. Keep this intention close and let it be what centers you against the world's uncertain currents. Our Gratitude Gem Bracelet's sparkling solitaire diamond represents that beautiful daily intention, worn over your pulse points to keep grace flowing to your heart. With its soft pink cord and 14K gold-plated clasp, the Gratitude Gem is the epitome of sweet feminine style.

14 karat yellow gold
Round White Diamond: .09 carats
Satin Cord
Cord Length: 6-7" Adjustable 
All of our fine jewelry is exclusively priced and not eligible for price reductions.